Whether you skip a year of high school and move on to the university early or take 9 years at the community college to transfer to State, there is a path to college. Some take the long and winding road, others take shortcuts, some fail, while others seem to know exactly what to do and when. There are so many options, what can you do? I am here to help you make sense of that.

My parents spent four years in high school. four years in undergrad, and then wrote dissertations and obtained advanced degrees in biology and social work. I have two friends my age that did something similar. In high school, for these students, the point is to get into college–hopefully doing something you enjoy, but at the very least, doing something that makes you money. My mom did something she enjoyed–social work. My dad was not a professional biologist for long. He eventually designed and administered databases.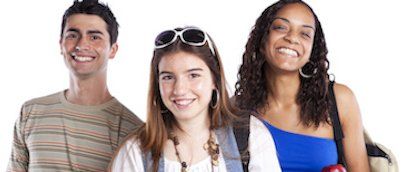 The strategy here is to excel in your core subjects, take electives to find what you enjoy, and then look for a career in that field. Easier said than done. But, you're 15–you don't need to decide what you'll do for the rest of your life. if you know, great. One of my best students was a tennis player. She had tennis competitions so she home-schooled. She had a calculus tutor. Didn't want to become an engineer. She is a professional tennis player now. But most students don't know–or have a reasonable pathway–to what they want to do at 15. And that is OK.

After I was expelled from high school for poor attendance, i went to a continuation high school. I graduated with nearly a 4.0. Mostly because I used my computer courses as math class and I juggled for PE credit. My computer course proved useful, but this is the first time I am mentioning juggling in a professional setting. I did not take the SAT. If I had, I wouldn't have been able to do much with it. I would not have done well at a 4-year school then even if I had been admitted.
Most of my students fall into this category. Maybe not all were in as extreme situations as expulsion, though some of them had even larger hurdles to overcome. In Sacramento, we have one of the very best examples of community college systems in the nation. Los Rios does the job that many students didn't do in high school. And they do it very well. You can learn more about Los Rios at www.losrios.edu. UNIX, Political Science, and Speech and Debate were the three primary factors in my eventual educational success. Unfortunately, it took me 7 years to find the debate team at Sacramento City College.
The strategy here is about failing at a myriad of endeavors until you find the one that drives you to success. The transfer agreement at Los Rios will enable even the worst students to remake themselves into some of the best at California State or University of California schools. Living in California, our students have access to two of the best state systems in the county as well.

Aristotle points out, the path between two extremes is often the wisest. Former US Presidents have used this strategy to negotiate success for the nation and you can use it to navigate your way to college. You don't need to plan your life correctly at 15. Some of you will, and that is fine. But if you don't, you also don't need to rely on being the next Zuckerberg. Some choices you make will help, some will hurt, but most are marginal. You make incremental choices that lead to incremental changes. These incremental changes accumulate and that is your end result. Neoclassical economics aside, there is a pathway to your goal.

Most students will benefit from taking more difficult courses but not the most difficult courses. Take a few honors or AP courses. If math isn't you thing, take four years of it and do the best you can, but don't take AP Statistics. Acquire the services of a tutor if you need one. A tutor can be a family friend or parent. Sometimes, you need a professional to help guide you.
Take the PSAT twice. You get one practice and one that counts. When you take the one that counts, it will rank you for a merit-based scholarship. If you are close to obtaining the score you might need, hire someone to help with test prep. The scholarship will be worth it.
Get involved in something bigger than yourself. Whether it is yearbook, sports, band, or clubs, do something productive that others can recognize.
Although many colleges are not requiring SAT or ACT scores, take the tests. if nothing else, it will give you an idea of what you don't know. Many schools do look at the scores still. You can visit the college board website at www.collegeboard.org/ and see which test might be a better fit for you and get great ideas to prepare for the test. This is another instance where getting help from someone else comes in handy.
Apply to multiple schools–identify a reachable, obtainable, and safe school at the very least. Your counseling office and the admissions offices of places you might apply have extensive resources to help. You can hire a college planning coach as well.

Whatever path you chose, resist the temptation to feel as though your choices are done. Sleeping in the bed you made is one option. So is buying a new bed, sleeping on the couch, or staying up instead. If you or your student need assistance getting ready for college then register for a free consultation and one of our educational consultants will contact you to discuss our college prep programs with you directly. Thank you for your time today, and please stay tuned for more of the Club Z! Sacramento Educational Blog.