To all the Teachers I never Appreciated...
I was that kid. Every teacher knew their year would be "exciting" when they met me on the first day of school. I am certain my younger sister discovered that most acutely when she met them for the first time. I never really intended to do anything that interesting or try and do anything that disruptive. It kind of, just happened. My third grade teacher said I completely changed her expectations for third graders. My sixth grade teacher bought me a button that said "I'm just visiting this planet." And my 7th and 8th grade math and language arts teachers found it quite amusing that I started a company teaching kids reading, writing, and algebra given the trouble I had with the subjects. These were some of my favorite teachers.
However, high school was a different story. For the most part, teachers were less likely to put up with my antics. Teachers didn't really interact with me outside of sending me to detention. Except for my band teacher, who was also the only teacher in high school that could get me to write a research paper and required I use MLA style, I did not really have many teachers in high school I appreciated at the time. I wrote papers on Jim Morrison, a comparative study of the drumming styles of Neil Pert and John Bonham, and a paper on the influence of Bach on Bob Dylan. I was expelled in the middle of my junior year, so I only wrote three papers. One per school year.
Needless to say, I had a rocky road through high school graduation. After graduating with honors from college, I decided that I would put my experience to use helping others muddling through school. And it was, at least in part, my experiences with teachers from Ms. Alfred's kindergarten to Mr. Setzer's US History class that brought to where I am now. I ran into my 8th grade teacher at the bank after I started my company. I had the chance to thank her for her part in making sure I ended up spending some of my K-12 time productively. Even if it was in detention.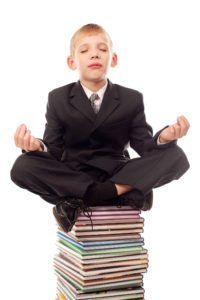 In my professional career, I have met hundreds of great teachers. While most of my teachers breathed a sigh of relief when my school year was over, their influence on me is undeniable. I know I never said it when I was in school, but thank you.